Order Online
Get your App!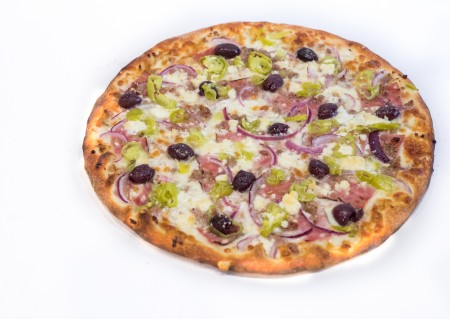 Keto Greek Pizza GF Small
Your Choice of Keto Crust. Mozzarella cheese, Greek feta cheese, ham, sausage, kalamata olives, peperoncini, red onions..
---
You may also like
See those other items from KETO Pizzas.
---
Your Choice of Crust. BBQ sauce, mozzarella cheese, grilled chicken breast, red onions, green or red bell peppers.

Mozzarella cheese, feta cheese, fresh tomatoes, sliced sujuk (aged sausages).

Your Choice of keto crust. Pizza Sauce, Mozzarella, Pepperoni, Chorizo, Italian Sausage, Meatballs, Cilantro, Jalapeños.