Order Online
Get your App!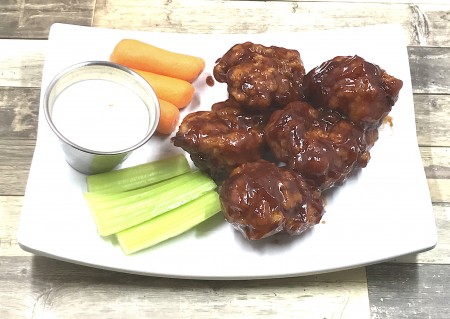 Boneless BBQ Wings
Breaded Fried Boneless Wings Meat. Glazed With BBQ Sauce, Served with Carrots, Celery Sticks, Ranch or Blue Cheese..
---
0 customers Boneless BBQ Wings! Leave a review to let us know what you think.
You may also like
See those other items from Appetizers.
---
Breaded Fried Boneless Wings Meat. Glazed With Sweet Red Chili Sauce, Served with Carrots, Celery Sticks, Ranch or Blue Cheese.

Baked Portobello stuffed with prosciutto, organic egg & parmesan cheese.

Fresh cut Zucchini Wedges seasoned and grilled. 8pc